Apple repairs

Professional repair of your Apple iMac, MacBook, PowerBook or Powermac.
Apple MacBook Logicboard repair A1278, A1268 and A1297
✓ Insertion of new chipsets such as GPU/northbridge
✓ Replacement of slots
✓ 'Regeneration' of conductor tracks
✓ Cleaning and maintenance
✓ Replacement of display or keyboard
✓ Resoldering of individual weakened components
✓ Replacement of LVDS and keyboard connector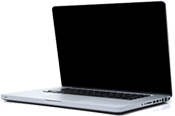 If you want to avoid the expensive
logicboard replacement, you have come to the right place.
We offer a diagnosis free of charge!
Liquid damages in an Apple MacBook
Many damages caused by liquids
can be fixed by replacing
the affected elements.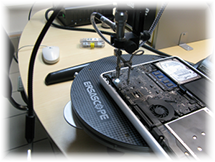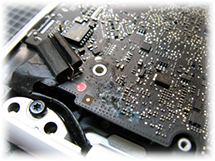 Insertion of new graphics chips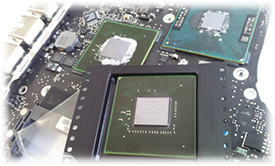 Replacing the LVDS display connector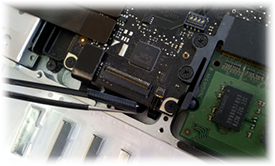 Replacement of the keyboard connector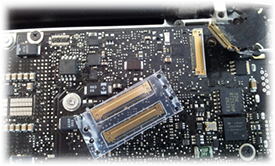 Apple Powermac (G4 and G5) repairs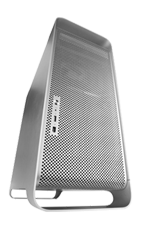 ✓ Repairing the video card
✓ Repairing the Logicboard
✓ Repairing the power supply
✓ Cleaning and maintenance
✓ Replacing and repairing sockets
✓ Repairing audio and network cards
✓ Repairing charging electronics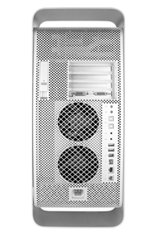 Apple iMac repair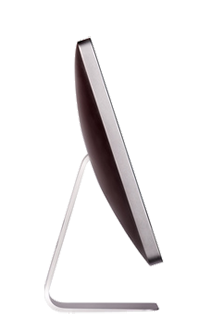 Simply replacing drives or hard drives can result in damaging the Logciboard.

Due to the complicated way the components are installed on the inside, special attention has to be paid to precision. Connecting to the wrong slot can have devastating consequences.

In the example on the right you can see a newly insalled LVDS display connector. Deformation of this connection is often caused while removing the display, and is one of the most common slip ups of inexperienced technicians.