Repairing medical and industrial devices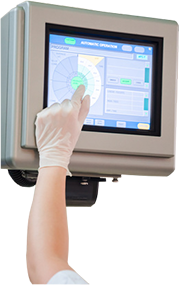 What's being repaired?
We offer a special service to small and medium sized businesses, which consists of an ideal possibility to repair industrial devices that have already lost their warranty. Unlike many other manufacturers, we do not simply try to replace entire modules, but instead to repair them.

Expensive industrial monitors, inverters, converters, control boards, industrial computers, power supplies, control units, switch boards and even ultrasound devices used in medical technology have already been successfully repaired.

Not only are the damaged components replaced and resultung consequences rectified, which applies to all repairs. We put a special focus on determining and removing the source of error, in order to prevent possible future failure.

However, also complicated operations such as setting in new BGA and SMD chipsets can be carried out.

The offer for module repairs and refurbishment of circuit boards is also available for unknown manufacturers.
Error analysis free of charge – You decide whether we repair or send it back!

Diagrams are not required to repair circuit boards!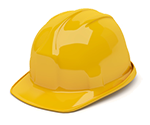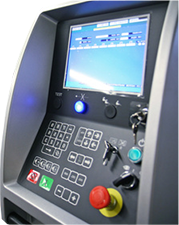 Your authorized merchant or service workshop said the repair of your computer or monitor is ineffective or hopeless?
You've been told that only replacing the module or a new purchase can help?
Before you decide to do that, we recommend that you get in touch with us. We could possibly save you up to 80% of costs.
A lot of big contract dealers do not have the time to inspect and analyse individual components due to having a full schedule. For many years we have been keeping busy with refurbishing PCBs from industrial and medical technology. We work thoroughly by examining individual components and, if necessary, replace them.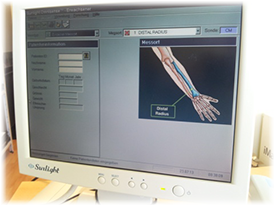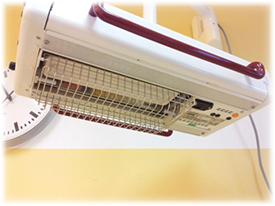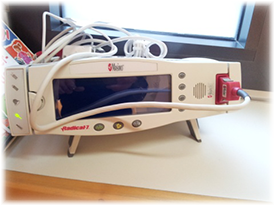 Especially in the area of industry there's a multitude of different branches, so it can be difficult for a manufacturer to pinpoint and analyse diseases of their devices. All machines are performing under extreme conditions. That's why temperatures on the inside and outside as well as humidity affect the life expectancy negatively. Short circuits on PCBs can be caused by heavy contamination or metal dust.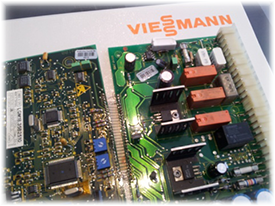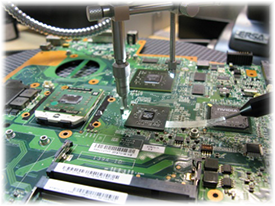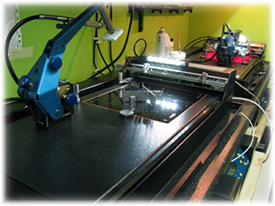 The following procedures can be carried out:
✓ Repair of industrial power supplies and inverters
✓ Repair of integrated video cards
✓ Replacement of DC jacks
✓ Replacement of all kinds of interfaces such as: COM, LPT, USB, VGA and so on
✓ Replacement of controllers
✓ Replacement of processors, analog – digital converters
✓ Repair of components for power supply, charging electronics, PFC
✓ Insertion of new BGA components such as graphics chips, northbridge or southbridge
✓ Insertion of new ICs and SMD components
✓ Replacement of CPU socket and thermostat